Hello! This is me coming back to visit this wikia.
Looking back, I can't believe I spent so much time on this website, and I'm glad I had. Nowadays, the internet seem to be getting smaller? Most people usually just browse popular websites like Youtube, or Reddit or Instagram, small communities like ours are increasingly difficult to find.
So, I'll been thinking, "Should we erase all the fanfics? Since it's a wiki instead of a fanfic wiki?". Well, since I guess not much people are looking this website up, I guess it doesn't really matter. But here's the main bit, there are quite a lot of written stuff lurking around it, and even collabs from multiple users, it would be a shame to remove it. The most ideal situation is to move it to a brand new fanfiction wikia, but that requires a lot of time and effort for the admins and I'm sure we dont have much left, plus I doubt any of us have any time for it, and the coding as well! I guess we'll just leave it as it was, it is something worth keeping afterwards, no matter how childish it seems when we look back.
Below is my introduction in it's full unedited glory, please enjoy!
24/3/2020
Whassup!
I'm a guy who is helplessly in love with Real Steel and write cringy fanfics about it. Let god have mercy on my soul.
Oh yeah, and im recently caught up in
This.
Fav bot: Ambush
Below there is the profile of the main dude of my fanfic.

Profile of John Maxwell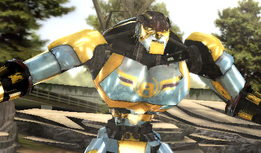 Full
Name:
Johnathan"John" Maxwell
User Name in RS wikia: Ambus N.O1 fan
Likes: Video games, Coke, Robots, Baked Beans, Langostino
Dislikes:Nothing to do, No video game updates, Basketball, Coffee
Age: Late-twenties/Early-thirties
Birth Date: 18th December 20XX
Race: British/Mongolian
Hair Color: Brown, dyed Blonde
Eye Color: Black
Height: 1.83 m
Weight: 70-75 kg
Occupation: Robot Boxer, EBot Enterprises Owner (Shared with Lance Reynolds)
Properties: ECOH, 323 Grove Street
Arsenal: Ambush 2.0
Most Used Bots: Ambush 2.0
Equipment: Knuckle Duster, Taser X26C, LumiTact G700, Degtyaryov MG (In truck)
Weaknesses:
Low-Education level
Despite being a great tactician and observer, John never been to school. He can barely read.
Lack of Leadership
John doesn't know how to lead a team.
Hobbies: Robot Boxing, Online Games, Trolling
Motto: "Well, I'm gonna take a nap."
Story: Taught by legendary Underworld boxer, Artie Bakker. When John was younger, he watched the bullfight of Ambush, never knowing the poor bot is soon to be his. Full story on Ambush 2.0.
Social connections:
Friends:Lance Reynolds, Raf Kent, Taylor Srinwest, Mark Hedhon, Keiichi Akamine, Yuko Sakurai, etc.
Mentor/Guardian: Artie Bakker
Relationship Status: With Sayinaral Qayag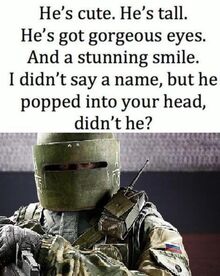 ALL HAIL OUR LORD AND SAVIOR
Community content is available under
CC-BY-SA
unless otherwise noted.