Robot Market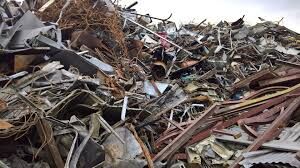 This Market page is owned by DarkMount
IF YOU HARM THE MARKET!!!
If you're willing to donate, buying or selling, please private
message me or comment and I will get to you as soon
as I can.
Any extra service for repair or upgrade (will cost you a extra $20-$45 for the service)
The owner of this market is Aiden Velasco/Darkmount
Founded by Aiden Velasco/Darkmount
Information
This is what the market sells.
Armor: +Armor
Arms: +Strength +Special
Legs: +Speed
Fists: +Strength
Cores: +Power +Special
other parts will be listed below Member Application: https://forms.gle/thf5152eyzYRxU366
Under a few cercumstances if your a member for the market
or trying to bargin with me some parts will be free and some free items to.
Special Robots and Parts
The robots here are special ones and parts.
Noisy Boy´s Head
Informtion: I stole it from Crash Palace after they closed and now have it for sale or repair just need arm and body minor scratched and dents on it. 
Price: $250 ($350 full body repair) ($325 head repair)/NOW $200 ($290 full body repair) ($260 head repair)
Cosmo Bot
Information: Darkmount put a real beating on Cosmo Bot when he did a combo on him and soon used a Uppercut so hard that he knocked Cosmo and lost later was scraped. Has moderate damage some dent on the torso.
Price: $3750 ($4000 repaired)/NOW $3000 (3500 repair)