Welcome Everyone to Robo Packs. This page is Store where you can buy robot bundles and packs including parts,since it is almost christmas all packs are know in a 50% discount and also the Mech-o-claus battle is now retired and  that you can use the the money you won in every fight with each bot here is an example"User 123 bot Random Bot576 has a total of 400.000$ in every fight he has won" and if you have like 2 or more bots with different owners,write the owner's name and bot.
Note:if you want to buy something just say the owner's name and the pack that you are going to buy

UK Packs

SteamPunk Pack:
- Sir Fancylot(Feature:Scanner that can predict moves):Like a Sir!
-SteamStorm(Feature:Reinforced Gloves)Special:Pressure Hit
-Steam Monger(feature:Rapid Springs)Special:Quick Punch
-A High tech Gold core
Steampunk armor(Provides 40% Protection)
Steampunk Pistons(Quicker Punches)
Cost:4.50$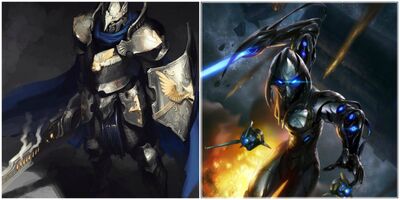 Knightly Rumble Pack:
-Insignus(Feature:Yale Defence chip)Special:Order is Restored
-Rogue(Feature:Camo Tech)Special:Out of Shadows
-A Knight chip(Increases Defenceby 30%)
Lance Processor(Double Damage)
Cost:3.99$

Warmonger Pack(UK):
-Terminax(Feature:Indestructible Armor)Special:Nukes
-Valve(Feature:Thermal Vision)Special:Heat it Up
-A Leech Chip(Absorbs energy)
-MLG,SWAG,PRO,NOSCOPE(Invulnerability,Indestructible)
Cost:4.23$

US Packs
Warmonger pack(US):thumb|332px|link=File:WP_US.jpg -Skelewar(Feature:Quick Upbeat Chip):Special:Code Breaker
-Eggotron(Feature:Indestructible Armor):Special:Cracked Armor
-Le Parkour(Backflip kicks,Cartwheel Kicks)
OHHHHH,GET REKT,PEWPEWPEW(Indestructuble,Invincible)
Cost:5.99$

Serve and Protect
-Backup(Feature:Riot Control)Special:Riot Smash
-Infernox(Feature:Heat Resistent chip)Special:Heatwave
-Bomber(Feature:Explosive Fists)Special:DA BOMB!
Fireproof armor
Bulletproof armor
Infra red scanner
Cost:6.77$

Canadian Packs
Coming Soon

Euro-Asia Pack
Coming soon

Community content is available under
CC-BY-SA
unless otherwise noted.