The Global Robot Boxing League is a Group (Just like Justice League,it's not a league) Which bots are challenged by New opponents,their Leader is the owner of Steel(Hiroto Hashimakai),their arena/training center is called,Bowlar's Boxing Ring and is Located in Okay,Oklahoma(Real Place ok)
To Join
1-Your bot must have 2 or 3 higher in any stats (70 to 100) either speed,intelligence you name it
2-You can enter any type of bots
3-Generation 2 to 9
4-can join when in another group 
5-if you post this in the comments,Mg1Pro exo will send you a message on your wall showing that you are know part of the GRBL
Sparky
Flynn McHuldier joined the GRBL since the fight with Overkill and it was noted by the entire world including his friend Svenz and Hiroto,so he decided to invite Flynn into the group
Owner:Flynn McHuldier
Power-100/100
Special-89/100
Armor-87/100
Intelligence-84/100
Strength-92/100
Special:ElectroRun
Made in:Canada
Thor (Real Steel)
Svenz Olkensen friend of Flynn has entered GRBL because of his battle with Midas and one of Hiroto's friends saw the fight and told him to join the team.
Owner:Svenz Olkensen
Power-97/100
Armor-79/100
Special-84/100
Special-Lighting Swipe
Made in:Norway
Steel
Hiroto Hashimakai Founded GRBL due to his winning streak so he opened up his old stadium and called it GRBL due to a lot of group names
Owner:Hiroto Hashimakai
Power- 99/100
Special- 89/100
Armor- 100/100
Special move-the Rage
Made in:Japan
Trojan
A newcomer to the GRBL Ajax Megalos Joined later after he battled Midas after words Hiroto gave him an email to Ajax joining the GRBL
Owner:Ajax Megalos
Armour:100/100
Strength:100/100
Speed:100/100
Intelligence:98/100
Special:95/100
Special move:Olympus Smash
Made in:Greece
Overkill
This Robot Executioner Joined GRBL,since he has beaten tons of bots and he is Overpowered,Created by Shawn Shucks,and later got Noticed by Hiroto and Adding him to the team
Owner:Shawn Shucks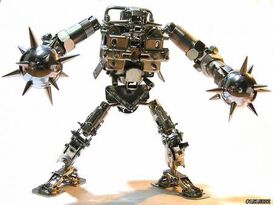 Strength: 100/100
Speed: 100/100
Intelligence: 100/100
Armor: 99/100
Special: 100/100
Special Move:Bring Down the Pain
Made in:USA
Denster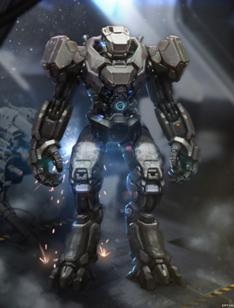 The Immortal Bot has Enter GRBL,Noticed by Hiroto,He asked Blake Herman to join the team but rejects the offer,until one day he has beaten Zeus,Blake looking for fresh Steel,decided to contact Hiroto he asked that he can be in the GRBL,thus Adding him into the team.
Owner:Blake Herman
Armour: 157/200
Special Moves: 170/200
Strength: 172/200
Speed: 139/200
Intelligence: 163/200
Special Move:Power Thrill
Made in:Philippines
Specials:Two-Peat: Denster smashes the opponent to the chest, then lands a straight uppercut to the jaw.
Diver Slam: Denster does 4 straight low jabs, and ends with a straight low uppercut.
Herman Model: Denster lands a blow to the opponent's chest. Then he proceeds with punching the chest 4 times. If it's powerful, it can make the opponent's system malfunction.
Explosive Steel Fighter: Denster does a twist uppercut, then proceeds with a rotating jab. Denster then finishes with a fine thermal hook.
CK Electric: It's Brainstorm, but remodelled with Drain fist technology. Also at the last move, it is replaced by a jumping mace punch.
From the Den: Denster lands a thermal hook. Then, he corners his opponent and delivers a flying forearm smash.
MMA Return: Denster catches the opponent from the foot. Then, he forces the opponent to do a triangle, and then he punches at the face. Lastly, he wraps the opponent tight, and continuing punches until the opponent taps the mat.
Shredder
The Emperor of Eurasia Joined The GRBL,from another team,Team Mech,noticed by Hiroto during a fight Lance Reynolds accepted the offer,thus adding him to the team. He and his handler are now the symbol of the two teams(GRBL and Team Mech) friendship, along with Denster, Overkill and other Double-Team bots.
Handler:Lance Reynolds
Durability 200/100(OP)
Power 198/200
Speed 157/200
Stamina 183/200
Special Features: EpicFlame 2.0 paint job, Pure steel fists coated in Nerominum , Leg mounted shock absorbers and springs, Hyper Torque coding and onboard combo-generating AI
Made in:South Korea
Specials:Scenemaker: 3 heavy hooks followed by a double uppercut that decapitates most bots
Snappy: A brute, simple neck snap
Just shredding: fatal move which shreds the torso, destroy all inner mechs, than rips off head and stomps on it
Mech hooker: A powerful left hook that hooks the head and damages it.
Headchanger: A lethal move in which rips off the opponent's head and headbutts the vacant space, creating the illusion that the two torsos are sharing Shredder's head.
Round 3.5: A move in which Shredder sends his AI into overload and delivers random combos until the fight ends
Steelfist: A heavy left straight that sends the opponent flying into the ropes or out of the ring
Emergency
Danny Delton joined the GRBL because his old bot Junkyard being Destroyed by Midas,so Flynn lend him Emergency,The Quick Interceptor,to defeat Midas
Special:64/100
Armor:74/100
Power:65/100
Speed:78/100
Special:Speedy Interception
Owner/Handler:Danny Delton
Made in:USA
Union Jack
Custom made in London This bot is the patriotic Symbol of the UK bought by Flynn McHuldier this bot has strong reflexes to dodge attacks.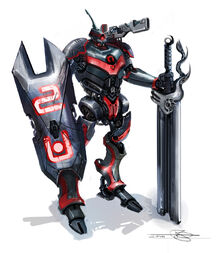 Special:91/100
Armor:178/200
Power:82/100
Speed:100/100
Special:Union Jack Crash
Handler:Flynn McHuldier
Made in:UK 
 MAGLEV 
Maglev is the fastest and one of the best fighters in the WRB he has been a 3 time world champion after he defeated Atom, Zeus, and the G7 robot Tron his maglev wheels in his arms can spin up to 500 mph which can slice Zeus to peices . He actualy did it and Hiroto saw the match after the match Hiroto invited Kazuma to join the GRBL. Altough he is a G8 it was rumored Kazuma would upgrade Maglevs core to a G9 bot. 
Origin: Japan 
Speed: 1000/1000 
Power: 100/100 
Armor: 100/100 
Special: 100/100 
Special: Railway Demolition 
Special Feature: Maglev wheels 
Generation: 8 (due to upgrade) formerly G6 
Bot Type: Mighty Glacier 
Handler: Kazuma Naganata (formerly Izumida Naganata deceased)  
Notes
Any one can join GRBL whenever they want
GRBl is a Group not a league
GRBL ,Arch Troop and Global Mech are partners
Community content is available under
CC-BY-SA
unless otherwise noted.