Welcome!
Welcome to EPart! The multinational e-commerce corporation that's taking the world by storm!
We are the first and largest robot dealing company in the United Kingdom and is a branch of the Ecorps company.
EPart buyers can pay with a credit card or checking account simply by contacting one of our accountants. Remember to list:
Your name
Your desired item of purchase
Your address (If you chose to deliver it instead of come and collecting)
We will also give you a seller's payment address should you chose to mail the payment. 
Parts Currently On Sale
Heat Resistance Armor: $2,000,000
Rollcage Face Guard: $12,000
Programmable LED boards: $3000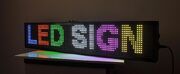 Sonar Scanner: $400,000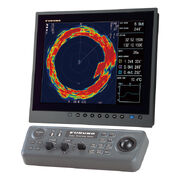 Omega Fists V2: $100,000
Spikes & Horns Set: $10,000
Standard Mainframe: $70,000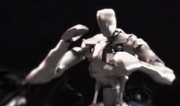 The Complete Bot Set #2: $330,000
Sparrer 03(DIY Assemble): $50,000
Whapper78 Power Surger: $600,000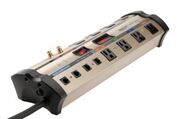 Tool Set Standard: $2000
Facial Recogintion System: $1000
Windows 900 Alpha: $500
Metal Valley Parts-High Quality Products at Low prices!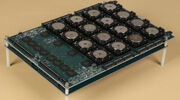 Twin Cities Prototype Mainframe: SOLD
G1 Synapse Proccesor: $2,500
Mainframe(Ultra Universe 01): $60,000
Scrapper's Circiuit Boards: $30,000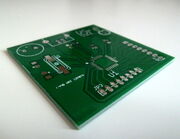 Hollowjack"s Mace (W/O spikes): $200
Limited Time Robot Parts! Get it NOW!
Expanding Wrench-hand! (Put it in an exposed joint and watch it turn into scrap!)-$90,000
Jackhammer Fist! (Why use hands when you can bash someone multiple times with a Jackhammer? Only used in one hand) -$600,000
Metal Fist Spikes! (Spikes that can shred a robot into hal!f) -$100,000
Back Arm! (An arm that is attached on the back of your bot! 3 arms are better than 2!) SOLD
Snake Neck! (A weird 9-ft long neck that can use the head as a weapon!) -$8000
Tribound's Parts Shed
I = 1 day
W = I week
M = 1 month
The Parts
MMA Choke Chip (enables robot to do chokes) = $10,000
MMA Submission Memory (enables robot to do submissions) = $50,000
Drazi's Magobos Gem Hydraulic Fluid (Enuff said, best Fluid money can buy) = $25,000
Molten Rock Core (enables robot to reach their fully potential! Based on Doomfire's core) = $75,000,000
Package Deals
The Voice Command Set: $3,000,000
Standard Terorrizer Mainframe x1
Special Move Memory Crystal x1
Voice Command Modules x1
Limbic Repeaters x4
Assorted Wiring & Armor x1
LED lights x20
Computer Chip x14
SPECIAL:1 Premium Beats Headset RED 250
The Rich Man's Set: $10,000,000
The Voice Command Set x1(Special Included)
Sparrer 03 x1 & Training Bot x1
Fluid Synapse Core x2
Fluid Wiring x 150m
Destroyer Mainframe x2
Spare Voice Command Modules x2
SPECIAL:1 EBot UPGRADE Pass
Robot Instant Repair/Upgrades
Put you're bot in at 7:00a.m-9:a.m and check it out at 5:00 PM-7:00 PM!
Checkup fee: $100
Minor Repairs: $5000-$10,000
Major Repairs: $15,000
Complete Rewiring: $20,000
Junk into Jewel: Depends
Happy Mother's Day!: FREE LED Boards for repair, and Lamb horns(BLEET!)
Community content is available under
CC-BY-SA
unless otherwise noted.